The goal at Piranha is to improve your production efficiency by speeding your production, increasing your accuracy, and reducing your fabrication cost.
Their lines of metal fabrication machinery will help you deliver the highest quality with greater profits. Piranha solutions include fiber LASERs, punch-plasma combination machines, plasma cutting machines, heavy-duty hydraulic bending rolls, ironworkers, press brakes, plasma tables, and an extensive line of machine tooling.
Their team is constantly at work to find new solutions that produce more precise parts, in the least amount of time.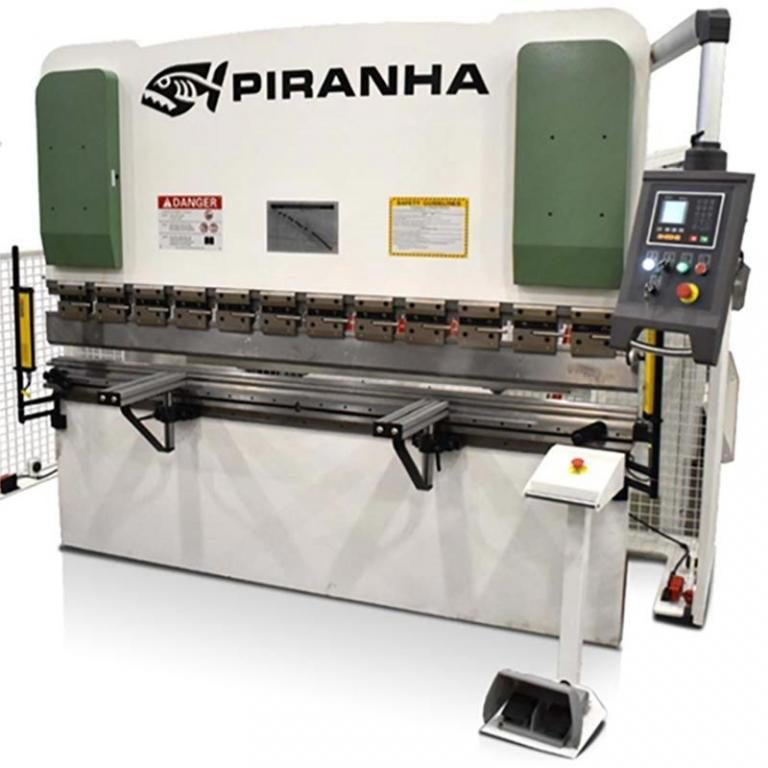 T Series Press Brake Models
Available from 35-280 ton models
Standard X-Axis back gauge
Simple CNC control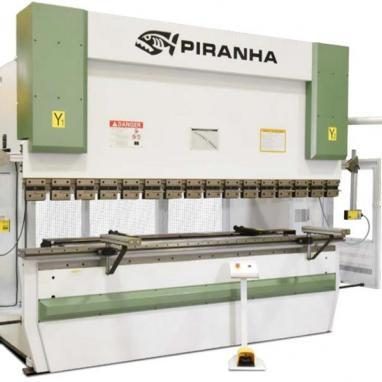 P Series Press Brake Models
Available up to 3,000-ton bending capacity
Integrated hydraulic bed crowning
Easy to program Delem controls
Fiessler laser curtains standard
Get solutions you can trust.