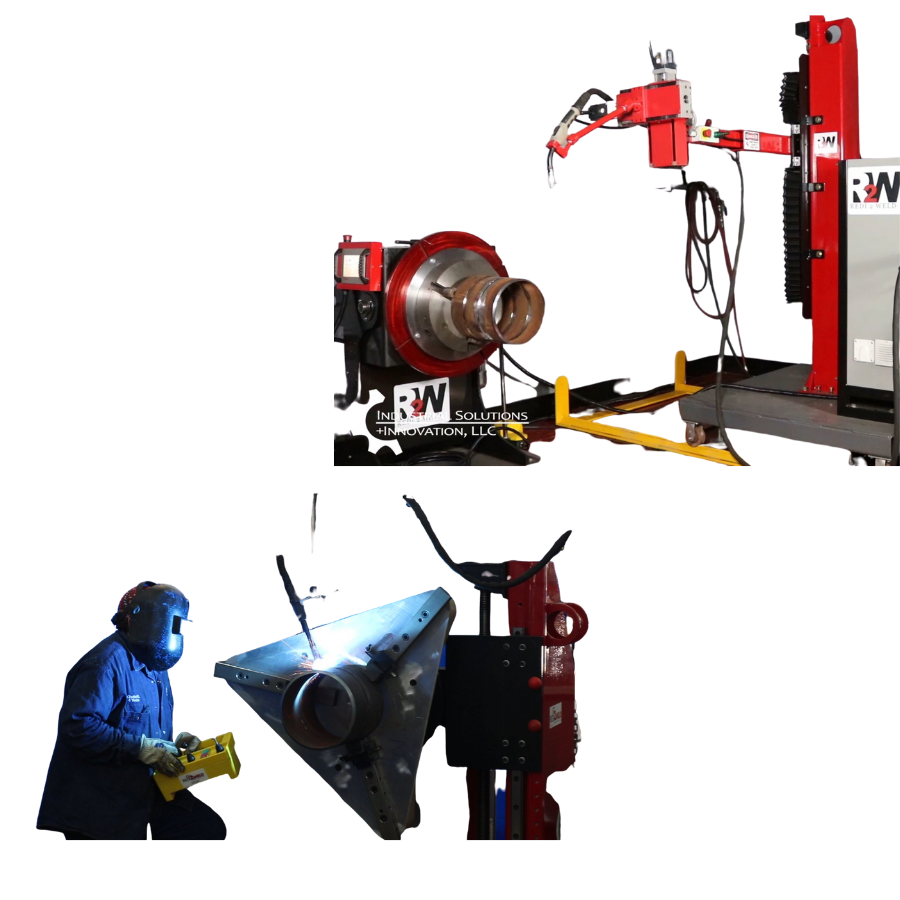 With the Redi 2 Weld series, you get the ease of use. That means you can do more with a lower-skilled welder/operator. Increase your productivity with our different options. You get consistent quality with optional data tracking capacity. Our line of R2W's is flexible to provide differing levels of automation and can be built to work with MIG, FCAW, TIG, and Hot Wire TIG.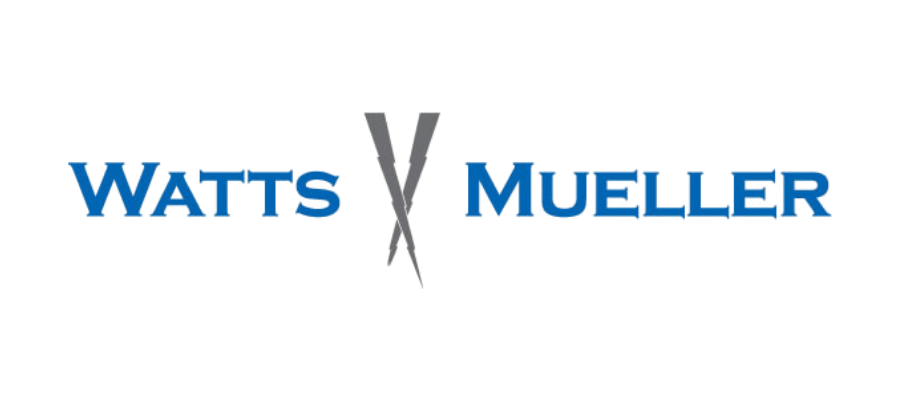 Innovative technologies, intelligent software, robust construction and modern design are the four cornerstones of our machine manufacturing activities in the USA and Germany.
At our American location in Puyallup (near Seattle) and our German Opladen and Erkelenz locations, we produce 3D profile cutting machines for round pipes, tanks, dished-ends, square and rectangular pipes and steel beams as well as automated welding solutions for the toughest requirements in the metalworking industry.
The machines and our software solutions are used in all segments of thermal cutting and welding and represent the first and the most important stage of a modern production process. The high quality of workmanship and the many years of experience of our staff are an assurance of integrated solutions for complex cutting and welding tasks - worldwide.

The goal at Piranha is to improve your production efficiency by speeding your production, increasing your accuracy, and reducing your fabrication cost.
Their lines of metal fabrication machinery will help you deliver the highest quality with greater profits. Piranha solutions include fiber LASERs, punch-plasma combination machines, plasma cutting machines, heavy-duty hydraulic bending rolls, ironworkers, press brakes, plasma tables, and an extensive line of machine tooling.
Their team is constantly at work to find new solutions that produce more precise parts, in the least amount of time.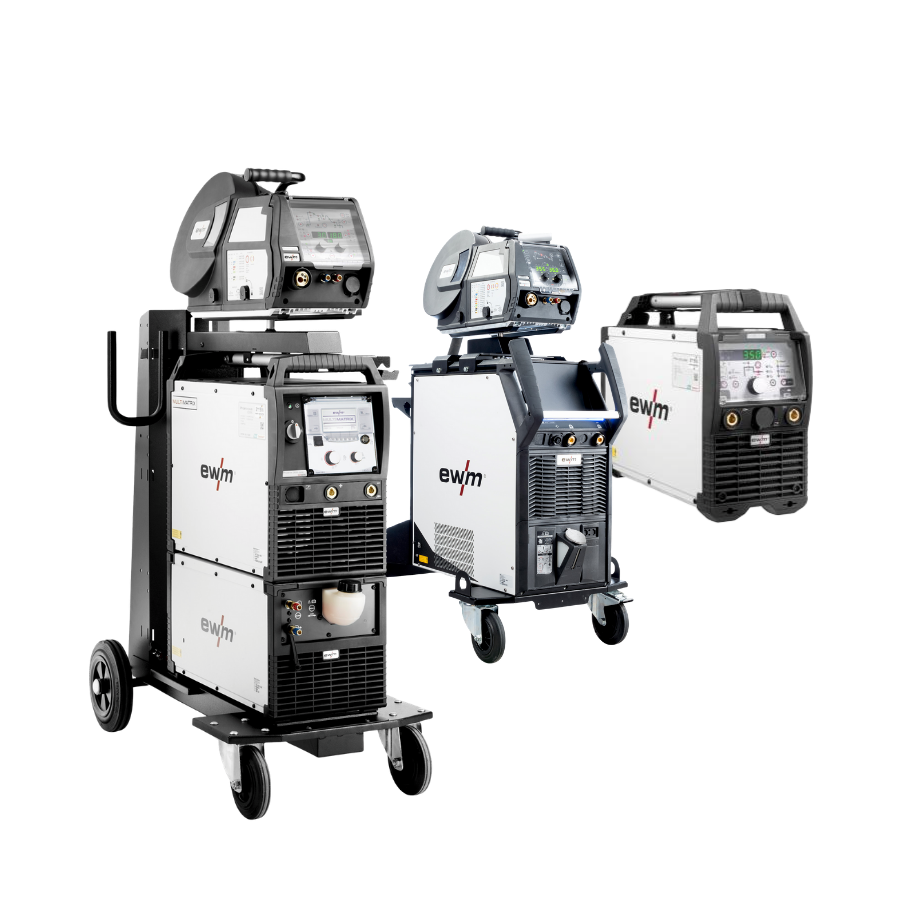 Whenever metal is inseparably connected anywhere in the world, the probability is rather high that EWM is involved. EWM is one of the global market leaders in the field of welding technology. Their goal is to be the first and the best in all things related to technology, quality, and customer benefits.
As one of the technology leaders, they work together with their partners and customers to develop welding technology for the future. The aim is to make welding processes even more economical, safer, and more sustainable.

AXXAIR designs, manufactures, and distributes its orbital tube working machines ever since the company's foundation in 1997. AXXAIR focuses on the global tube working process: orbital cutting, beveling, squaring, and welding. With now over twenty years of experience under its belt, the group has become an international reference on the market of tube processing.
AXXAIR can support its customers both in and outside of France with innovative solutions to improve their tube working productivity and quality. They work with a variety of different materials such as stainless steel, titanium, carbon steel, duplex and super duplex stainless steel, nickel alloys, and even plastic. AXXAIR offers a standard range of products from its catalog but also manufactures customized solutions for specific target markets: the food and beverage industry, pharmaceuticals, the manufacturing of semi-conductors, aeronautics, chemical, and petrochemical industry as well as the nuclear industry and many more.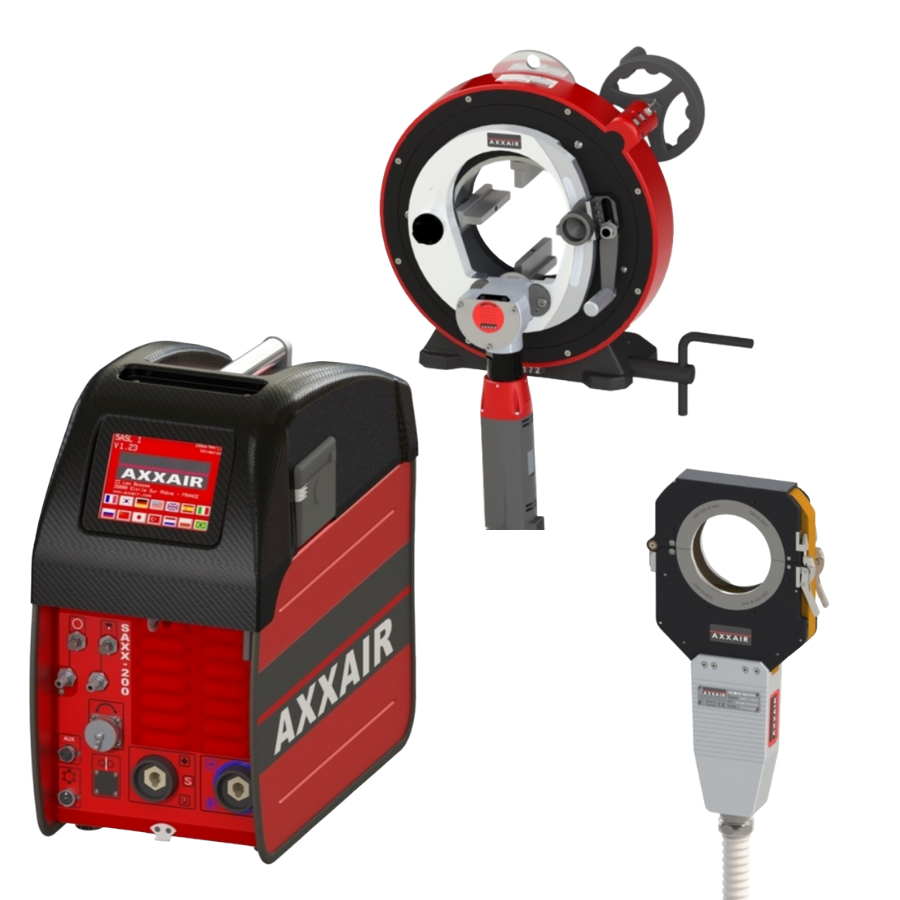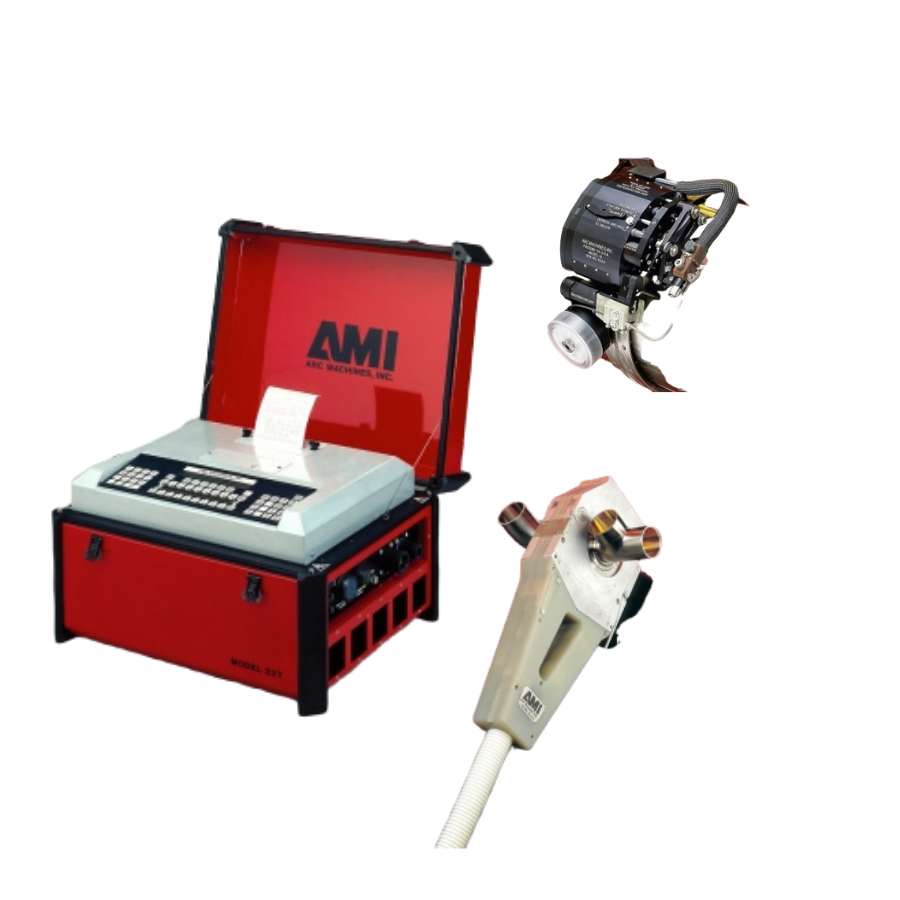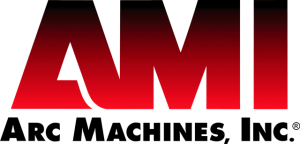 Arc Machines, Inc. designs, manufactures and distributes the world's broadest and most advanced range of automated orbital welding equipment.
With a reputation for outstanding QUALITY, DURABILITY, and FUNCTIONALITY, Arc Machines, Inc. specializes in the design and manufacture of precision, highly automated, stable welding systems including welding power sources, control systems, electro-mechanical torch manipulation devices (weld heads) and arc-zone vision systems.
From small contractors to large blue-chip companies, Arc Machines has the people, products, and experience to help you succeed with dedicated after-sales support, customer service, and technical expertise.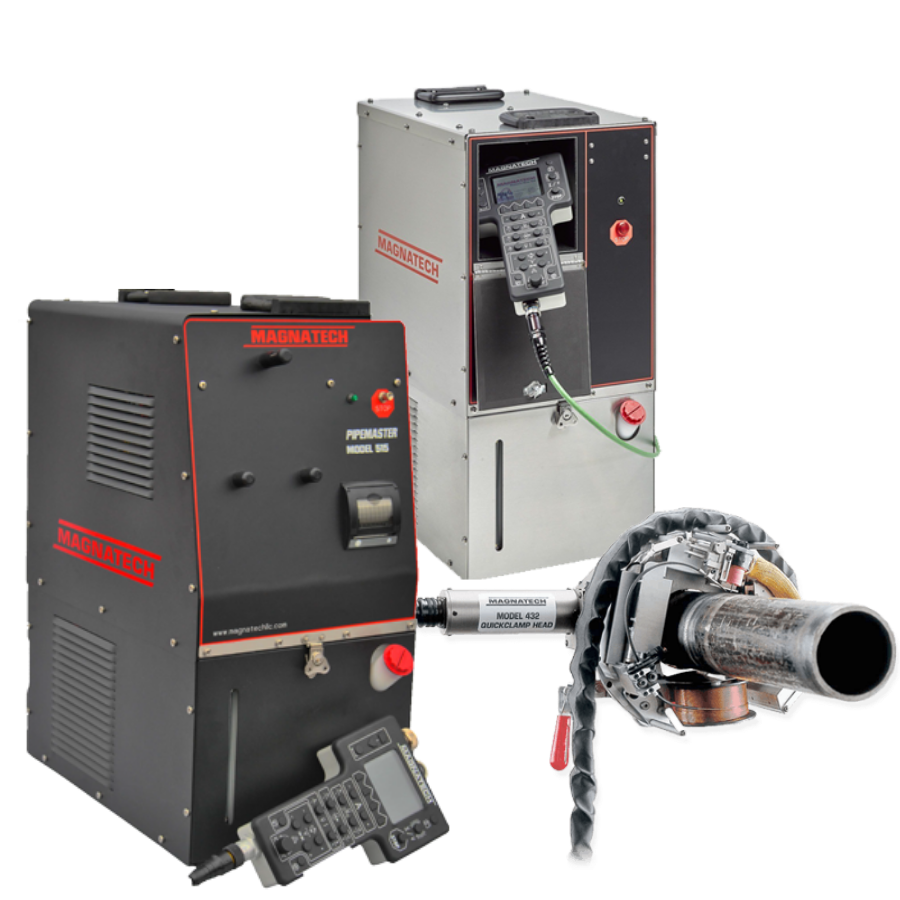 Since 1971, Magnatech has manufactured orbital welding equipment for a wide range of diverse applications. As a top solution provider for tube, pipe, and pipeline markets, their range of orbital welding systems are designed to meet your specific challenges, whether minimal clearances in maintenance applications or use by lesser skilled operators in remote locations and hostile environments. Designed for reliability and simplicity in programming and operation, their orbital welding systems will improve productivity, reduce weld repair rates, and produce consistent welds meeting all code standards.
Magnatech meets the needs of our global clientele with guidance in selecting the most suitable systems to meet their specific application requirements. Their in-house support staff provides customers with expert technical application assistance and service support.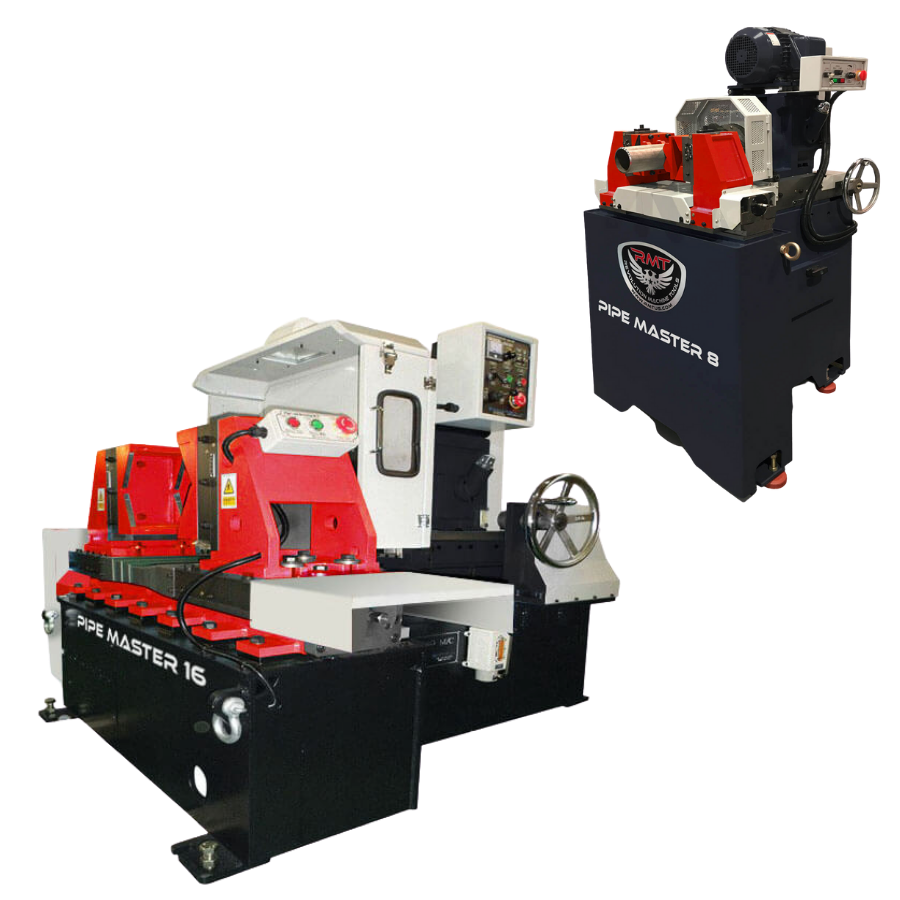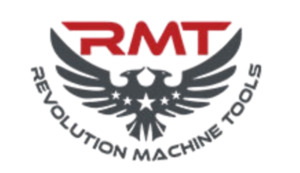 Revolution Machine Tools (RMT), founded by longtime industry leader Kyle Jorgenson, is a metal fabrication machine tools company. RMT's design team has created some of the most innovative and precise tools in the North American market today. They have partnered with leading manufacturers to build our designs to our stringent specifications in state of the art manufacturing facilities.